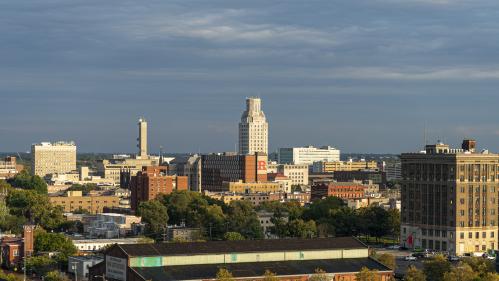 Rutgers University–Camden
Rutgers Smart | Camden Proud
Just a short, scenic walk from Philadelphia's Center City, Rutgers University–Camden provides groundbreaking, impactful research while offering students truly experiential education in a close-knit, supportive environment.
Public college in New Jersey
Most affordable college in New Jersey
Top performers for social mobility in the nation
Discover Rutgers University–Camden
Rutgers–Camden offers the same prestigious degree and rigorous education that you expect from Rutgers University, along with all of the benefits of a small, intimate learning environment. You won't just learn from expert faculty, you'll work side-by-side with them to uncover solutions to the challenges facing our city, region, and beyond. The Rutgers–Camden community is both tightly knit and widely connected; our relationships with local businesses, agencies, and nonprofits mean you have exciting opportunities to explore your interests and passions outside of the classroom.
What's more, our location in the heart of a major metropolitan area puts you within minutes of everything our region offers. On weekends and evenings, you'll enjoy exploring the area's historic sites, quaint shopping districts, and vibrant nightlife while making important industry connections.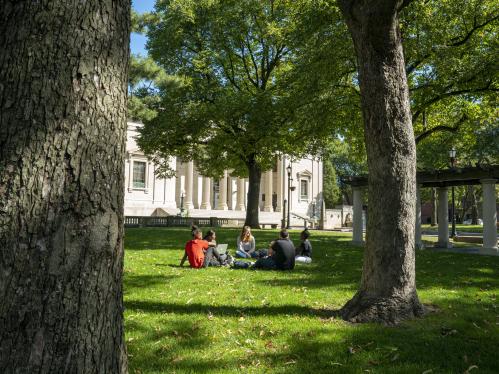 Connecting Today, Building Tomorrow
From our acclaimed professors who ignite a love of learning to the classmates who support each other
every step of the way, the relationships you form here will benefit you in the classroom, workplace, and beyond.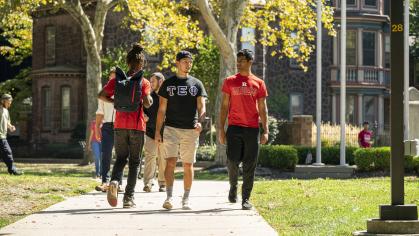 Your Rutgers–Camden journey begins with an application, and we've made the process simple and straightforward.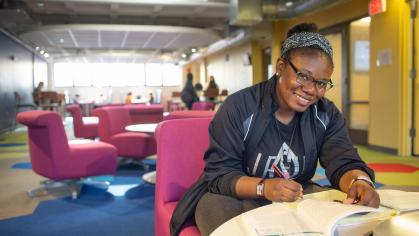 Check out our in-person and virtual sessions, tours, and activities that will help prepare you for the Rutgers–Camden experience.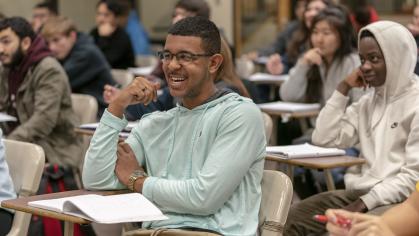 A Rutgers education is an asset that can unlock a lifetime of opportunities without a lifetime of debt. We offer ways for students to reduce their college costs up to 100%.
Wednesday, December 06, 2023, 10:30 a.m.-12:00 p.m. | Rutgers Camden Welcome Center, Camden, NJ
Thursday, December 07, 2023, 4:00 p.m.-5:00 p.m.
Tuesday, December 12, 2023, 10:00 a.m.-5:00 p.m.
Tuesday, December 12, 2023, 12:30 p.m.-2:00 p.m. | Rutgers Camden Welcome Center, Camden, NJ
Rutgers–Camden is one of three universities within the Rutgers system, in addition to Rutgers–New Brunswick and Rutgers–Newark.